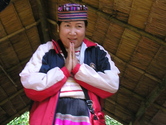 "IF EVERYONE WERE A LITTLE KINDER,
THE WORLD WOULD BE A MUCH KINDER PLACE."

Although the words are mine, the ideas go back to Gandhi, who understood that the cumulative effects of small actions make a difference in a simple cause and effect way. It's time for us to get this right.